Awhile back I found some beautiful fabric with ballerina's posing in different positions. Shimmering purple fabric with pink leotards and ballerina slippers. I paired it up with some pink and purple fabrics that also have the shimmering pattern throughout the fabric. I used Sew Urban four piece bedding set to make this set.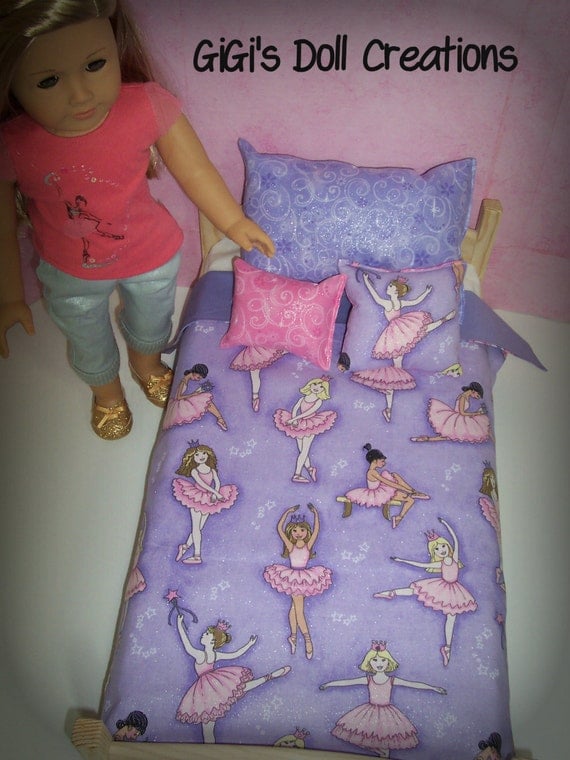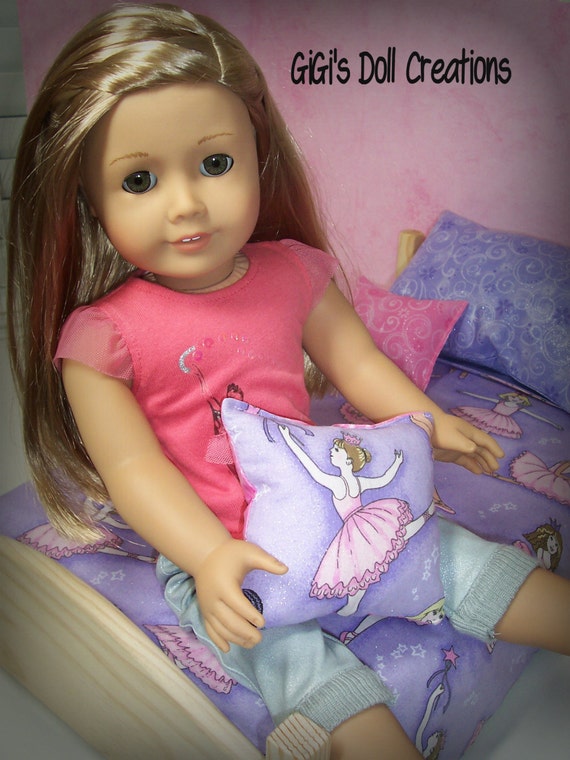 I have the four piece bedding listed on Etsy
https://www.etsy.com/listing/179548119/ballerina-bedding-for-american-girl-doll
?
Thanks for stopping by and browsing.
GiGi